A reference to the Hermès Kelly Bag, named after Grace Kelly, Hollywood actress and princess of Monaco. Interestingly enough, the Hermès bag was used by the princess to shield her pregnant belly from the paparazzi during the 1950's. Its timeless design makes it the ultimate must-have/lust-have piece.
A piece of clothing or accessory that can be worn with an existing wardrobe and instantly updates an outfit to match the current season's trend. Also refers to a piece of clothing/accessory that can be added to an outfit to make it more appropriate for an occasion/event.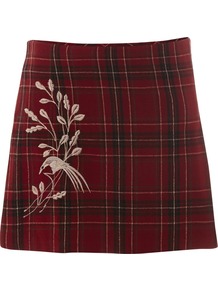 Kilt styles can be found on skirts
A knee-length pleated tartan skirt that is traditionally worn by men as part of the traditional dress in Scotland.
The latest fashion for knitwear for the A/W2011 season.
Glossary A-Z